Phil Bangladesh Consultancy is approved by the Government. It represents and recruits for top universities and educational institutions around the world. We provide a comprehensive guideline and admission application solutions for students looking to study in some of the most beautiful locations in the United States, Canada, South America, South Africa and other countries. We are here to make your international education dreams a reality.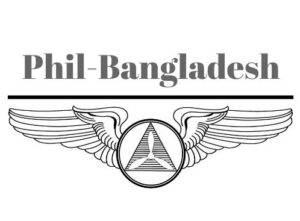 Reach your Career Goals with Phil Bangladesh
We provide our students with one of the best study facilities abroad by evaluating their overall circumstances, such as previous academic / professional history, language skills, future study & career plan , financial capacity, compliance with the current visa laws, etc.
We represent only top ranking prestigious Universities & Colleges, Flying Academy around the World which gives our local students a wide range of choices for selecting suitable courses of studies, fees, locations etc.
We manage the entire admission process for students and help them with course applications, and cooperate with their choice of institution in the United States, Canada, South Africa, South America and other countries to get the admission offer letter.
We help students apply for relevant scholarships on the basis of their qualification and eligibility to cut study costs abroad.
We charge our students a minimal fee for our services if the Embassy grants them a visa to the United States, Canada, South Africa, South America, and other countries. And most cases, We do not seek profit from our students because we are compensated by the universities and colleges as their Authorized Representative/Consultant in BANGLADESH.
We maintain a long term relationships with our students while they are studying in the USA, Canada, South Africa, South America and other countries and we always extend our hands for future support if they require.
We have a very large network of students being studying abroad at the moment. They are very polite and courteous, if necessary, in assisting our new students on their first arrivals abroad.
We only partner with the highest level educational institutions and we make sure our students are pleased with their schools, teaching content, and acknowledgment of degrees.
For the purpose of tuition fees we don't collect cash money from students. We are instead asking students to pay these fees by bank draft or bank transfer to institute account.
We help students with international travel, accommodation in foreign countries, and much more.
We Commit to Customer Satisfaction
Our services, Quality, Safety standards are designed to meet one of the highest standards in Education industry worldwide.