M.D. or MBBS Program Overview
The Doctor of Medicine (M.D) (known as MBBS in Bangladesh) is a five-year degree program to teach students the basic elements of their profession as a medical doctor. The curriculum includes three years of academic study, one clinical year and one post graduate internship year.
The first year of their program consists mostly of fundamental science, for instance, human anatomy and physiology, biochemistry, preventive medicine, general health, psychiatry and medical practice I.
In the second year, basic principles in anatomy, microbiology and parasitology, pharmacy and surgery, psychiatry II and medical sciences have been reviewed.  In the third year of practicing medicine, students will be taught subjects concerned with common disorders and unusual illness of clinical practice. Focus has also been put on pathophysiology, clinical characteristics, diagnostic and treatment methods for such diseases. The last year of the Doctor of Medicine program is spent on hospital care.
The first tow years of Doctor of Medicine degree is spent in classroom lectures conducted by computers using LCD projectors complemented by slide or film projections, experimental works and group discussions. The students will visit patients in their new hospital atmosphere in the third and fourth years. Students are spent up to two months in each department in the department of Internal medicine, nursing, obstetrics and gynecology and pediatrics and several weeks in other fields supervised by a faculty in different hospital departments. After each clinical duty, students receive annual examinations to evaluate their performance.
Recommended Undergraduate curriculum
Students (12th grade completed) wishing to pursue a doctoral program in medicine should have a pre-medicine undergraduate degree. However, students who do not hold an undergraduate program in those fields but still plan to follow the program must take a preparatory medical course from the Medical Education board before they can proceed to M.D. program. These applicants must complete the numbers of years allotted to preparatory course. If the applicant has completed the course, the medical Education Board will grand a certificate of eligibility allowing the applicant to proceed to the Doctor of Medicine program.
Anatomy and physiology
Biochemistry
Community Health
Psychiatry and Medical practice
Preventive Medicine
Pathology
Microbiology and Parasitology
Pharmacoloy
Medicine and Surgery
Family practice
Internal Medicine
Emergency Medicine
Pediatrics
Obstetrics
Orthopedic
General Surgery
Psychiatry
Outcome of the M.D. Program
M.D. graduates are in a position to
manage all patients in different environments in a professional way,
initiate the planning, coordination, implementation, and assessment of services and health facilities,
act successfully in-patient care departments, institutions, projects and related circumstances,
adhere to domestic and international codes of ethics and legal guidelines regulating the profession,
respect the values of significance, fairness, efficiency and cost-effectiveness in the delivery of healthcare to patients, families and communities.
To become a full-time physician in the Philippines, a graduate of the M.D. program must be carried out by the Philippines Physician's Licensure Examination conducted by the board of Medicine under the observation of the Professional Regulations Commission. After passing the Licensing Test, graduates are entitled to enter the Residency Training Program in their area of specialization. The residency training program in the Philippines is governed by their respective medical societies: the Philippine Board of Psychiatry, the Philippine Board of Pediatrics, the Philippine Board of Cardiology, the Philippine Academy of Family Physicists, etc. Every organization has set up an Accreditation Committee/Council, the purpose of which is to ensure the delivery of the highest quality medical care through the implementation of a specified residency program and a standard curriculum to ensure the competence of those receiving training in different fields of expertise in the various training institutions worldwide.
Graduates from the M.D. program may follow job opportunities in public and private medical facilities, schools and universities, government organizations, and the private sector as a company physician, a school doctor, a resident physician, or a private practitioner.
Admission procedure for "Doctor of Medicine" study in the Philippines
1.Attestation of class 10th & 12th grade marks sheets, certificate issued by the Bangladesh education board or Student's origin of country education board,
2.Send the attested documents to the university,
3.Pay for booking amount and seat confirmation,
4.Need to apply for conditional offer letter with the university,
5.After issuance of Offer letter, need to apply for Equivalency certificate from the student's origin of the country, submit application with attested mark sheets (need to apply within deadline announced by the University),
6.Equivalency certificate from Bangladesh (attested by foreign ministry) will be issued at Bangladesh and the University will issue confirmed admission letter,
7.Make the balance 1st year payment to the university,
8.Apply for Student Visa through "Phil Bangladesh",
9.Apply for air ticket and report to the University within dead line announced.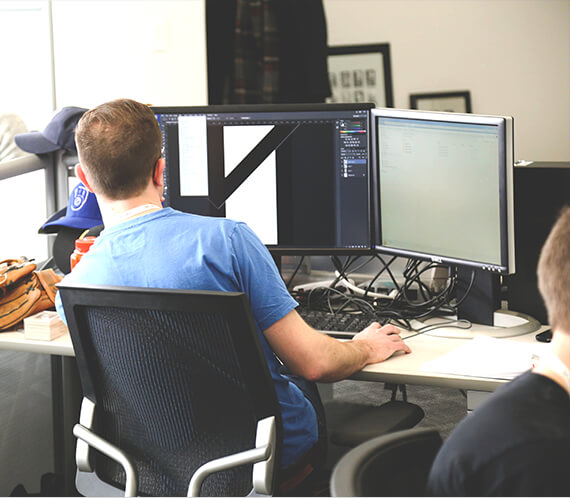 Guiding you to become future Doctor
Do you want to be a doctor in future? You have come to the right place. We truly understand a degree like M.D. needs to be taught and practiced in a real life environment. We will assist you with planning regarding all aspects of your overseas medical studies.
Making sure you have the best campus facilities
Our affiliated partner universities have foreign students from all over the world with vast campus where you will be able to use the most up-to-date facilities and computer technologies.